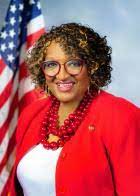 In celebrating State Representative Isabella Fitzgerald 45 years of Public Service in the community that we serve, we're having a Shredding Event on Saturday, October 15th at West Oak Lane Charter School – 7115 Stenton Avenue, Philadelphia PA 19138 – from 8:00 a.m. to 12:00 p.m. 
The following Businesses will also offer on Saturday, October 15th ONLY a 10% discount:
PA Barber School – (Free haircuts for kids)
Knights Beauty and Barber Supply
Perfect Nails (VIP Nails)
Stenton Pizza
Number one Chinese Restaurant.
All of the Businesses are located at the West Oak Lane Shopping Center, Stenton and Washington Lane!
Come out, shred items, support a local business and get a 10% discount!